0 Flares
Made with Flare

More Info

'>
0 Flares
×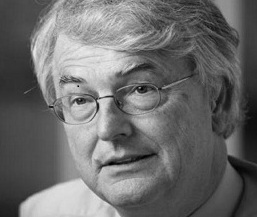 Duncan Hart began offering consulting services to professional service firms in 2002 after a 25-year career as a barrister, solicitor and then managing partner of one of Australia's largest law firms.
His consulting assignments have spanned most professions, and he has traveled widely to provide services to firms and corporate clients located as far away as China, Dubai, Europe and the U.S.
Mr. Hart has written various articles, guides and books devoted to the "business of the law." Many of those works reflect his wider consulting experience in industry. Mr. Hart believes that the legal profession has much to gain from the knowledge and experience of the wider commercial community in how to create, grow and manage organizations.
Success Quote/Mantra:
The cure for anything is salt water – sweat, tears, or the sea.
Recommended Resource:
Recommended Book:
The Business Model Canvas Playbook, Marco Meyer
Lean Innovation for Lawyers, Duncan Hart
Contact Info:
Subscribe To This Podcast:
To make your business development a priority, to learn and implement cutting-edge business development strategies, and to receive the latest episodes of Legal Marketing Launch (for free) on Mondays, Wednesdays and Fridays, subscribe in iTunes or in Stitcher Radio, download 30-50 episodes from the "feed," and listen on your smartphone, tablet or computer while commuting to and from work, working out, walking the dog, getting dressed, and/or brushing your teeth: