0 Flares
Made with Flare

More Info

'>
0 Flares
×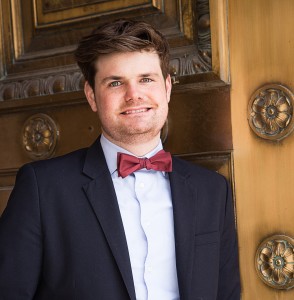 T. Christopher Wharton is a solo practice attorney in Salt Lake City focusing on family law, criminal defense, and LGBT legal advocacy. Chris graduated magna cum laude from Westminster College before receiving his law degree from the S.J. Quinney College of Law at the University of Utah. Chris also studied Anglo-American Jurisprudence at the University of Oxford, and international criminal law at The Hague, Netherlands. He worked in public service and private practice before opening his own firm in 2012.
In 2013, Chris helped lead a team of attorneys who submitted an amicus curiae brief to the United States Supreme Court, arguing for equal treatment of LGBT families under the law. In 2015, Chris obtained the first same-sex common law marriage adjudication in Utah and was given an award for "Best Advocate for LGBT Families." He has also been recognized as a "Rising Star" by SuperLawyers Magazine.
As an active member of the legal community in Utah, Chris serves on the Salt Lake City Human Rights Commission. He is a member of the board of the LGBT & Allied Bar Association of Utah and is the immediate past president of the Utah Young Lawyers Division.
Success Quote/Mantra:
A lawyer is a foot soldier of the Constitution.
Recommended Resource:
Recommended Book:
– Malcolm Gladwell
Contact Info:
Subscribe To This Podcast:
To make your business development a priority, to learn and implement cutting-edge business development strategies, and to receive the latest episodes of Legal Marketing Launch (for free), subscribe in iTunes or in Stitcher Radio, download 30-50 episodes from the "feed," and listen on your smartphone, tablet or computer while commuting to and from work, working out, walking the dog, getting dressed, and/or brushing your teeth: