0 Flares
Made with Flare

More Info

'>
0 Flares
×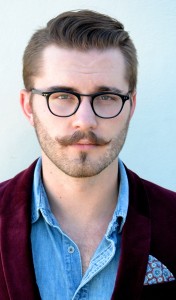 Nic Mayne is a J.D. Candidate at Harvard Law School and the former head of Mayne Marketing, a marketing agency specializing in law firm marketing. He is also the author of Market Me: How Marketing Is Changing and Why You Should Too. A former hockey player, Mayne now represents athletes through his latest venture, four|thirteen, with a focus on branding and marketing players to increase sponsorship potential and maximize compensation. He also enjoys working with entrepreneurs and emerging companies through programs like the Harvard Law Entrepreneurship Project. A past contributor to LawMarketing.com and LegalInk Magazine, Mayne now serves as the Opinion Editor for the Harvard Law Record.
Success Quote/Mantra:
Fake it 'til you make it.
Recommended Resource:
Recommended Book:
– Fredrik Eklund
Contact Info:
Subscribe To This Podcast:
To make your business development a priority, to learn and implement cutting-edge business development strategies, and to receive the latest episodes of Legal Marketing Launch (for free), subscribe in iTunes or in Stitcher Radio, download 30-50 episodes from the "feed," and listen on your smartphone, tablet or computer while commuting to and from work, working out, walking the dog, getting dressed, and/or brushing your teeth: