0 Flares
Made with Flare

More Info

'>
0 Flares
×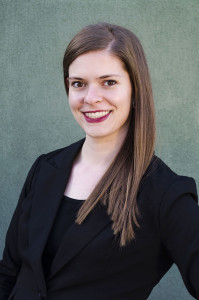 Jaelynn Jenkins' practice is centered on estate planning, non-profits, and business law. She loves learning about her clients' families and businesses, and their plans for the future.
Jaelynn began her career as a law clerk in the Fourth District Court of Utah. During her clerkship, she worked on all types of cases, including million-dollar business disputes, high profile murder trials and everything in-between. She has private practice experience in both transactional and litigation matters.
Jaelynn strongly believes in the power of connecting and giving back to her profession and community. She donates much of her time to serving on professional boards and is constantly on the lookout for ways to give back to the community at large.
Success Quote/Mantra:
Failing to plan is planning to fail.
– Benjamin Franklin
Recommended Resource:
Recommended Book:
– Jane McGonigal
Contact Info:
Fetzer Simonsen Booth & Jenkins
Subscribe To This Podcast:
To make your business development a priority, to learn and implement cutting-edge business development strategies, and to receive the latest episodes of Legal Marketing Launch (for free), subscribe in iTunes or in Stitcher Radio, download 30-50 episodes from the "feed," and listen on your smartphone, tablet or computer while commuting to and from work, working out, walking the dog, getting dressed, and/or brushing your teeth: