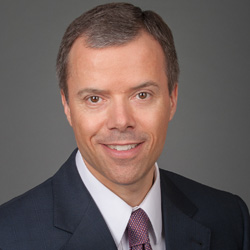 Continuously in private legal practice since 1993, Bentley J. Tolk is a shareholder with the law firm of Parr Brown Gee & Loveless in Salt Lake City, Utah.
He is a member of the firm's Litigation Group, with an emphasis in the areas of ERISA litigation, employment litigation, intellectual property litigation, and general commercial litigation.  Bentley has represented employers, third-party administrators, and insurance companies in a wide variety of ERISA and employee benefits disputes.  He has also represented national and local employers in numerous employment-related lawsuits and disputes.  In addition, Bentley has represented both national and local companies in connection with disputes relating to trademarks, intellectual property, and/or patents.  He has broad-ranging experience in other areas of litigation.
Bentley established and hosts the ERISA Litigation Podcast.  He is or has been a presenter with such organizations as the Utah State Bar, ALI-ABA, the Salt Lake Society of Human Resource Managers, and The Employers Council.
Bentley has been awarded an AV rating – the highest awarded by Martindale-Hubbell.  He has been continuously listed in Utah Business magazine as one of Utah's Legal Elite in labor and employment, as well as Best Lawyers in America 2012-2015 editions.  He has also been included in the list of Mountain States Super Lawyers.
Bentley has a longstanding passion for studying and using social media and the Internet in his legal marketing efforts. That passion led to the establishment of Legal Marketing Launch. Bentley now locates, and shares the insights of, rainmakers in law firms, legal marketing professionals, time management experts, personal development experts, clients of legal services, motivational experts, social media experts, Internet marketing professionals, and general marketing professionals.