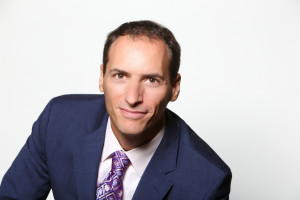 Ari Kaplan, a leading legal industry analyst, is an inaugural Fastcase 50 honoree and a finalist for ILTA's 2015 Thought Leader of the Year award. His most recent book, Reinventing Professional Services: Building Your Business in the Digital Marketplace, was released in Japanese, and Thomson Reuters is publishing the second edition of The Opportunity Maker: Strategies for Inspiring Your Legal Career Through Creative Networking and Business Development in 2016.
He is the principal researcher for a variety of widely distributed benchmarking reports and has been the keynote speaker for events in Australia, Canada, the United Kingdom, and throughout the U.S. Kaplan is also the founder of the Lawcountability® business development platform and iPhone app, a finalist for ILTA's 2015 Innovative Solution Provider of the Year award, and a two-time Ironman triathlon finisher.
Success Quote/Mantra:
Until you face your fears, you don't move to the other side where you find your power.
-Mark Allen
Recommended Resource:
Recommended Book:
Reinventing Professional Services: Building Your Business in the Digital Marketplace
-Ari Kaplan
The Opportunity Maker: Strategies for Inspiring Your Legal Career through Creative Networking and Business Development
-Ari Kaplan
-Ed Catmull
Contact Info:
Subscribe To This Podcast:
To make your business development a priority, to learn and implement cutting-edge business development strategies, and to receive the latest episodes of Legal Marketing Launch (for free), subscribe in iTunes or in Stitcher Radio, download 30-50 episodes from the "feed," and listen on your smartphone, tablet or computer while commuting to and from work, working out, walking the dog, getting dressed, and/or brushing your teeth: