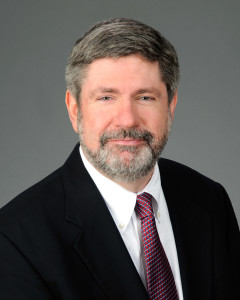 Joseph C. Mandarino is a Partner with Smith, Gambrell & Russell, LLP, in Atlanta. Mr. Mandarino's practice focuses on tax and finance. He is well versed in a wide variety of businesses and transactions. Mr. Mandarino's practice also includes representation in tax controversy work. Mr. Mandarino writes and speaks extensively on a wide range of business, tax and finance topics. He has published over 100 articles in journals and in-house newsletters, and has participated in over 150 presentations and seminars. His articles have appeared in the National Law Journal, Mergers & Acquisitions magazine, Tax Notes Today, the Journal of Real Estate Taxation, the Journal of S Corporation Taxation, the Journal of Multistate Taxation, Tax & Finance Newsletter, the Journal of Taxation and Regulation of Financial Institutions, the ABA Probate & Property Journal, and the NYU Institute on Federal Taxation. In addition, he has spoken at meetings and seminars organized by numerous organizations, including the American Bar Association, the White House Conference on Small Business, the U.S. Small Business Administration, the Georgia Electronic Commerce Association, the Federation of Exchange Accommodators, the International Reinsurance Conference, the Service Corps of Retired Executives, the American Health Lawyers Association, the Southeastern Health Law and Policy Forum, and the United Way, as well as several panel-type TV discussion programs.
Success Quote/Mantra:
The secret of success is to simplify things, but don't oversimplify.
– attributed to Einstein
Recommended Resource:
Recommended Book:
– George Orwell
Contact Info:
Subscribe To This Podcast:
To make your business development a priority, to learn and implement cutting-edge business development strategies, and to receive the latest episodes of Legal Marketing Launch (for free), subscribe in iTunes or in Stitcher Radio, download 30-50 episodes from the "feed," and listen on your smartphone, tablet or computer while commuting to and from work, working out, walking the dog, getting dressed, and/or brushing your teeth: