0 Flares
Made with Flare

More Info

'>
0 Flares
×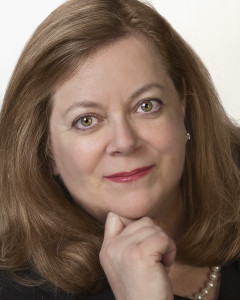 Silvia Coulter is the Co-managing Principal of LawVision Group. She is a recognized leader in law firm business development strategy and assists firms with strategic business development, key client retention and growth strategies, client service strategies and process improvement initiatives. Prior to joining LawVision Group, Silvia was a Managing Director at Hildebrandt International and chaired the firm's Client Development and Growth Practice. She is an Adjunct Faculty member at George Washington University where she teaches in the Masters in Law Firm Management program. Silvia is the co-author of The Woman Lawyer's Rainmaking Game, published by West, and Rainmaking Advantage, published by Antaeus Books, Inc. She is a co-founder and active member of the Legal Sales and Service Organization and serves on its Board of Directors. In 2001, she was elected President of the Legal Marketing Association; in 2002, she was inducted as a Fellow of the College of Law Practice Management; and in 2010, she was inducted into the Legal Marketing Association Hall of Fame.
Success Quote/Mantra:
Help everyone you can. Always be a resource.
Recommended Resource:
Recommended Book:
The Woman Lawyer's Rainmaking Game, Silvia Coulter
The World Is Flat, Thomas Friedman
Contact Info:
Subscribe To This Podcast:
To make your business development both fun and a priority, to learn and implement cutting-edge business development strategies, and to receive the latest episodes of Legal Marketing Launch (for free) on Mondays, Wednesdays and Fridays, subscribe in iTunes or in Stitcher Radio, download 30-50 episodes from the "feed," and listen on your smartphone, tablet or computer while commuting to and from work, working out, walking the dog, getting dressed, and/or brushing your teeth: