0 Flares
Made with Flare

More Info

'>
0 Flares
×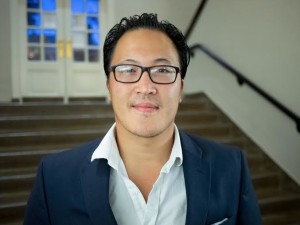 Renwei Chung attends SMU Dedman School of Law. He has an undergraduate degree from Michigan State University and an MBA from the University of Chicago. He is passionate about writing, psychology, and economics. You can contact Renwei by email at projectrenwei@gmail.com, follow him on Twitter (@renweichung), or connect with him on LinkedIn.
Success Quote/Mantra:
Don't judge each day by the harvest you reap, but by the seeds you plant.
Recommended Resource:
Recommended Book:
Man's Search for Meaning, Viktor Frankl
Deep Work, Cal Newport
Contact Info:
www.abovethelaw.com/author/renweichung
Subscribe To This Podcast:
To make your business development a priority, to learn and implement cutting-edge business development strategies, and to receive the latest episodes of Legal Marketing Launch (for free) on Mondays, Wednesdays and Fridays, subscribe in iTunes or in Stitcher Radio, download 30-50 episodes from the "feed," and listen on your smartphone, tablet or computer while commuting to and from work, working out, walking the dog, getting dressed, and/or brushing your teeth: