0 Flares
Made with Flare

More Info

'>
0 Flares
×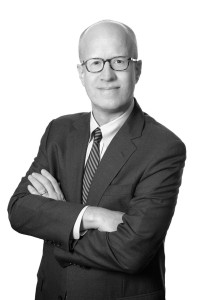 Managing Partner of Frankfurt Kurnit since 2010, Jeffrey A. Greenbaum is one of the country's leading advertising lawyers. He is a partner in the firm's Advertising, Marketing & Public Relations Group and has extensive experience representing advertisers, advertising agencies, production companies, and media companies on advertising, marketing, branded entertainment, and intellectual property matters. Best Lawyers named him "Advertising Lawyer of the Year" in the New York metro area for 2015. Mr. Greenbaum is also recognized as a leading advertising lawyer in Best Lawyers, Chambers USA America's Leading Lawyers for Business, The Legal 500, and New York Super Lawyers.
Mr. Greenbaum is also the Chairman of the Global Advertising Lawyers Alliance. He has previously served as chair of the Committee on Consumer Affairs of the New York City Bar. He is also a member of the Board of Advisors of the Brand Activation Association.
Success Quote/Mantra:
Listen first, then talk.
Recommended Resource:
Recommended Book:
The Trusted Advisor, David H. Maister
Contact Info:
Subscribe To This Podcast:
To make your business development a priority, to learn and implement cutting-edge business development strategies, and to receive the latest episodes of Legal Marketing Launch (for free) on Mondays, Wednesdays and Fridays, subscribe in iTunes or in Stitcher Radio, download 30-50 episodes from the "feed," and listen on your smartphone, tablet or computer while commuting to and from work, working out, walking the dog, getting dressed, and/or brushing your teeth: