0 Flares
Made with Flare

More Info

'>
0 Flares
×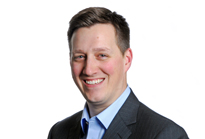 Mike MacKay became President of Cross Platform Businesses – now Bloomberg BNA Plus – in November 2016.
In March 2014, he joined Bloomberg BNA as Vice President, Cross Platform Businesses. In that role, he was responsible for commercial operations, focusing on driving direct and indirect growth.
MacKay received a bachelor's degree in business communications from Calvin College.
Success Quote/Mantra:
They always say time changes things, but you actually have to change them yourself.
– Andy Warhol
Recommended Resources:
Recommended Book:
Smartcuts: The Breakthrough Power of Lateral Thinking
– Shane Snow
Contact Info:
Subscribe To This Podcast:
To make your business development a priority, to learn and implement cutting-edge business development strategies, and to receive the latest episodes of Legal Marketing Launch (for free), subscribe in Apple Podcasts or in Stitcher Radio, download 30-50 episodes from the "feed," and listen on your smartphone, tablet or computer while commuting to and from work, working out, walking the dog, getting dressed, and/or brushing your teeth: